How to Protest in the Land of plenty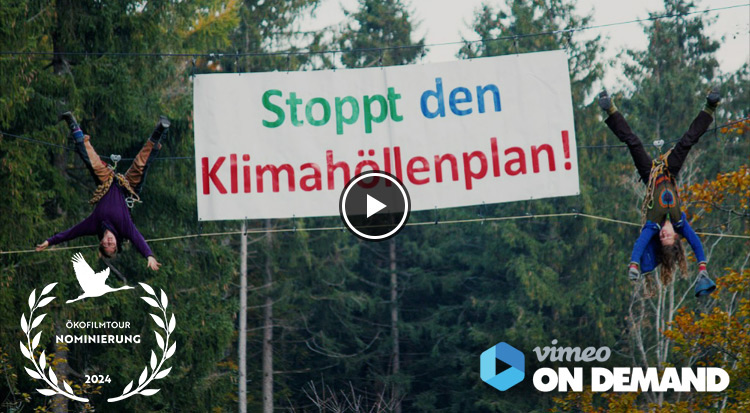 Movie details
Movie description
A film about climbing, self-empowerment and maximum impact. About water and a lot of gravel.
The filmmakers accompany activists around the climate camp in the Altdorfer Wald for over 18 months. In Upper Swabia, protest and civil disobedience are met with incomprehension and open rejection by most citizens, even when it comes to preserving the natural foundations of life. Now a new form of resistance is stirring in climbing activism, which is being pursued relentlessly in court.
The population is increasingly realizing that it is about gravel, drinking water and co-determination of the "Alti", which as a state forest actually belongs to everyone.
Latest news
The documentary is now available as video on demand:
Pictures of the movie