Nele in the clouds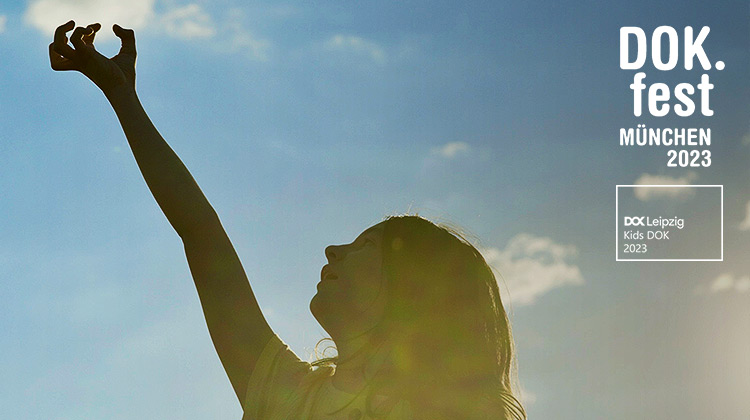 Movie details
Production: Germany, 2022
Series: Look into my world (Schau in meine Welt)
Channel: Rundfunk Berlin Brandenburg (RBB)
Director: Bernadette Hauke
Camera: Luana Knipfer
Sound: Tom Claudon, Hannes Hirsch
Editing: Antonella Sarubbi
Length: 25 min.
Movie description
Nele wishes she could touch the clouds. From her balcony on the 6th floor she is very close to them. But it would be even nicer to take a balloon ride and then squeeze the rain out of a cloud. Will that remain a dream, or will Nele and her mother Anke manage to get off the ground? Because that's not so easy to organize. Nele's mother has a walking disability, cannot climb into a balloon basket and cannot drive a car. Nele lives alone with her mother, who often has spasms without warning, causing her muscles to cramp. Then Nele has to help quickly, fetch the pills and put them in her mouth.
Out of consideration and because there is no other way, Nele spends a lot of time at home. If the two want to do something, Anke and Nele have to ask for help and need a driver. Nele's everyday life is organized by many other people. She is happy and doing well. But she also wants to have nice experiences with her mother. The two have long wanted to ride together in the captive balloon.
Latest news
Nele in the Clouds is for the 66th International Leipzig Festival for Documentary and Animated Film – DOK Leipzig (October 8th – 15th, 2023) in the Kids DOK section - films for everyone 8+. Screenings on October 13th, 2023 at 10 a.m. and October 14th, 2023 at 2 p.m.: www.dok-leipzig.de
Schule des Sehens (School of Seeing) - Nele in the Clouds: Workshop for school classes, online and in the cinema: www.dokfest-muenchen.de/SchuleDesSehens2023_Kino
Pictures of the movie