Lukáš the climber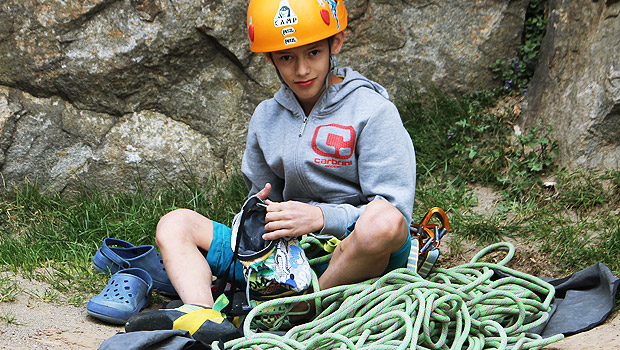 Movie details
Production: Czech Republic, 2018
Series: Look into my world (Schau in meine Welt)
Channel: KiKA (Children's Channel)
Director: Bernadette Hauke
Camera: Wolfgang Rebernik
Sound: Christoph Mangold
Editing: Sonja Baeger
Length: 25 min.
Movie description
For Lukáš, everything is about climbing. His dream is to top his own best and to create ever more difficult climbs in the rocks. Just like his role model Adam Ondra, he also wants to climb a special route in an unprecedented level of difficulty: "Well, I definitely want to be able to climb the 10, someday ... ... when I grow up. I'm just afraid of slipping on a rock".
Overhangs Lukáš likes most. For that he needs strength and has to be agile - and he has a lot of both. Because Lukáš climbs since he can walk. First over tables and on wall projections at home. Then on boulder walls and with the rope in the rock walls of his home in the Czech Republic. Lukáš can not imagine life without climbing - but his nervousness before the competition annoys him a lot.
Pictures of the movie
Links to the movie